We have over 30 years valuable experience in a wide range of building projects in and around Edinburgh including private properties, multi-occupied tenemental properties, offices, shops, schools and care homes.
The following list is by no means complete. We would be pleased to discuss any project you may have.
External refurbishment and repair works including traditional slating, renewal of flat roof coverings, new chimneys and natural stone repairs and replacement.
We have carried out work for many years on City of Edinburgh Council and Housing Association external repair projects on traditional tenemental properties, many of which are listed or in conservation areas.
Alterations and extensions to properties including the formation of wet rooms and access ramps.
Extensions and Alterations
Private Clients
Alterations, extensions and refurbishments to private properties.
Corporate Clients
From large refurbishment schemes to small "jobbing" maintenance works.
Structural Repairs and Alterations
We carry out underpinning, propping, structural repairs and full reinstatement works following subsidence and impact damage.
Using traditional methods of brick, block and natural stone, as well as timber frame.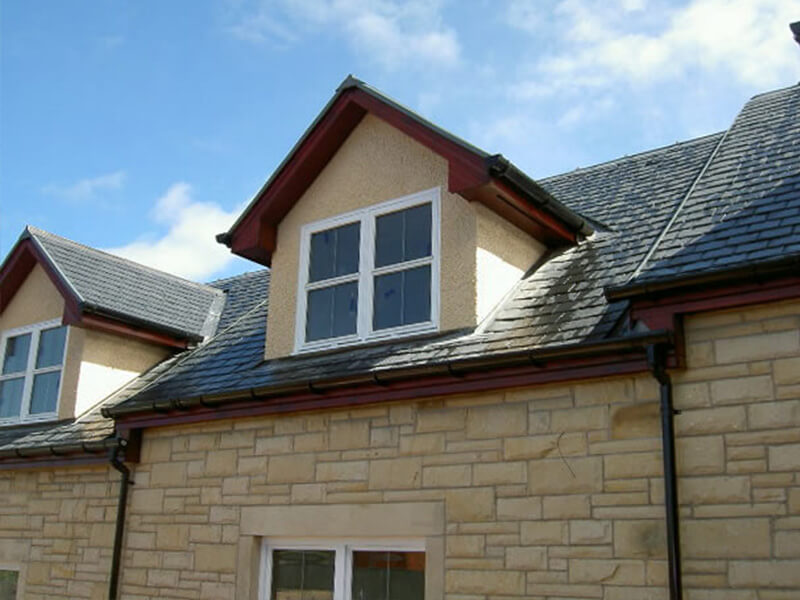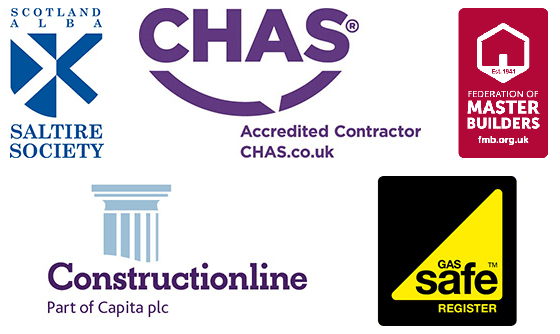 Panoramic window photo by Alan Craigie.